176 London road, portsmouth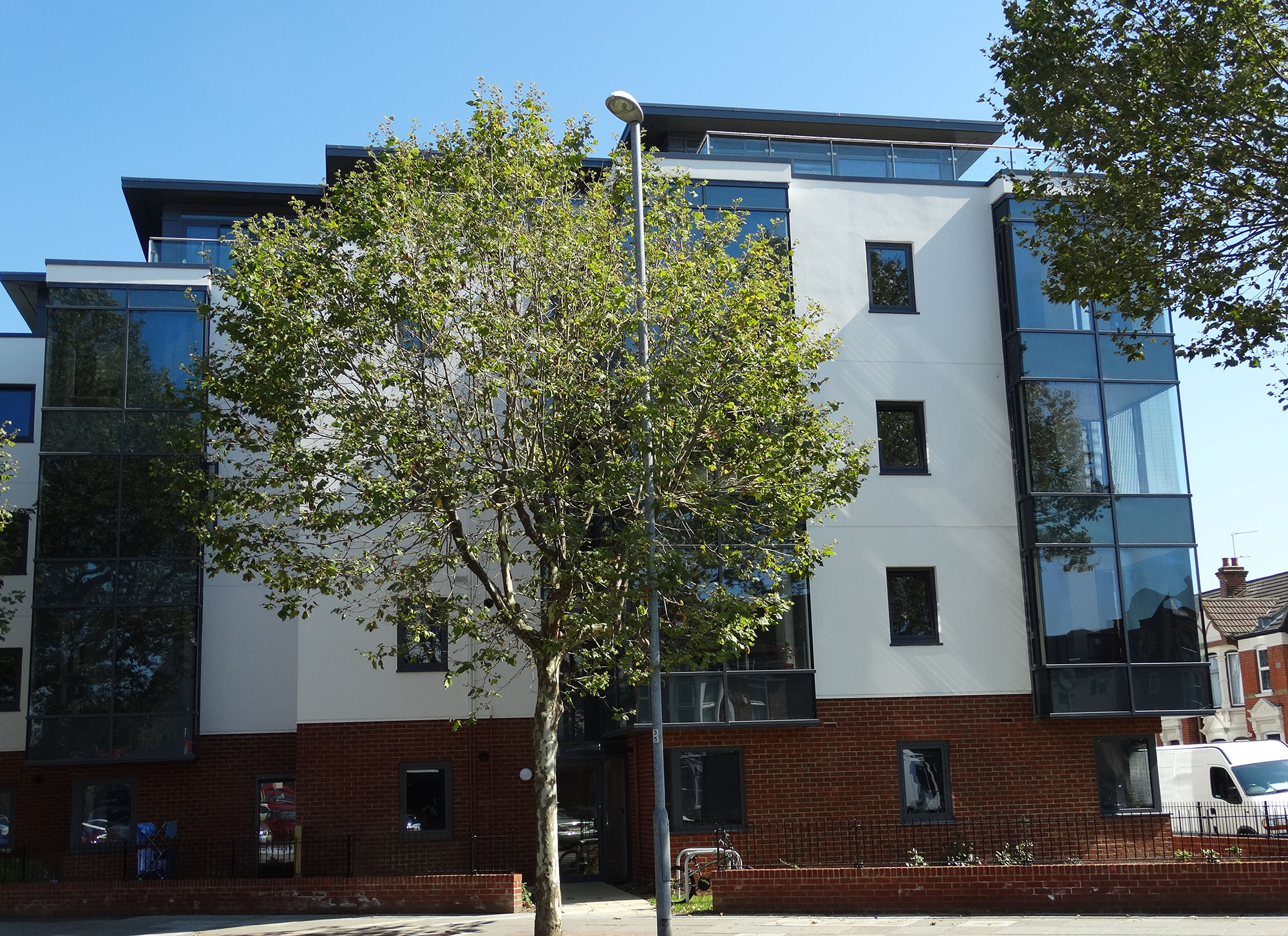 Planning consent for the redevelopment of the former office building site, proposing the construction of a five storey building comprising 38 apartments (mix of 1 and 2 bed units).
Designed to respect the nearby residential amenity, the scheme, recently completed and now fully occupied, reinforces the primary street frontages with a high quality contemporary landmark building. This includes a five-storey frontage element which steps down to three storeys, addressing the more domestic scale of the local streetscape.
The development assists in transforming the locality with a contemporary landmark scheme on one of the major thoroughfares through central Portsmouth. High quality external building materials comprise brick plinth, glass balustrading to terraces and white render at upper level. Roofing is constructed from high performance single-ply roof membrane. Windows, doors and feature bays are constructed from grey colour-coated aluminium, providing a quality statement.